Woke up early today and went surfing. No, not California (I wish), the Internet. Had such a wonderful weekend celebrating our nation's independence. Colleen and I volunteered to work at the City of Mesa "Celebration of Freedom". We manned a jump booth. We met lots of kids and had a great time. This is Jessica Allen taking a picture of her little girl.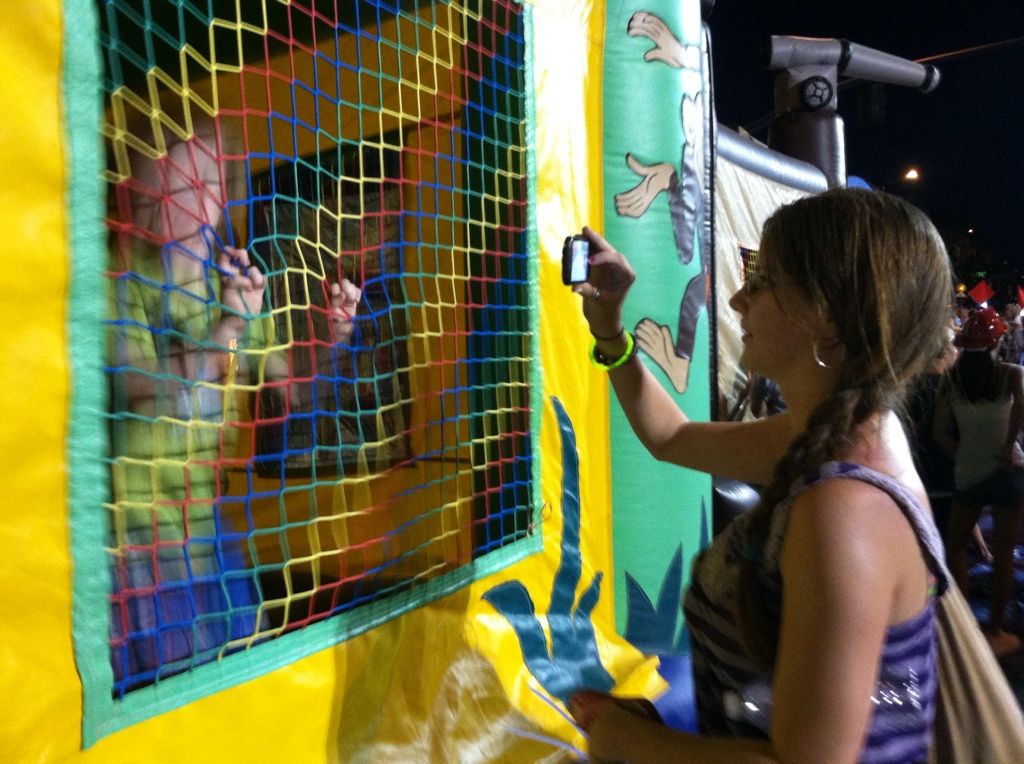 The fireworks were outstanding.
Went to Facebook and saw
David & Nancy French
. That led me to last year's 4th of July
video
. If you don't realize it, I'm a big fan of the Frenches. They are an outstanding example of latter-day saints (especially for Presbyterians).
I was feeling inspired. When I ran across this video , I just had to share it. Everyone has seen it, but it's a great reminder that we all have great potential. We are all children of a Heavenly Father who loves us. He let us come to this earth so we could become more like him. The trials and tribulations are for our benefit, "
all these things shall give thee
e
experience
, and shall be for thy good".
Have a great Independence Day!